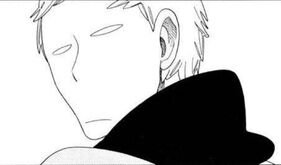 Tani is the only name given for one of the friends of Kusakabe. He is also part of their former band.
Appearance
He has light tan hair but the rest of his face is extremely undetailed. Showcasing usually half-closed eyes without pupils, eyelashes, or eyebrows.
Personality
He laid back and seems supportive of Kusakabe's relationship with Sajou.